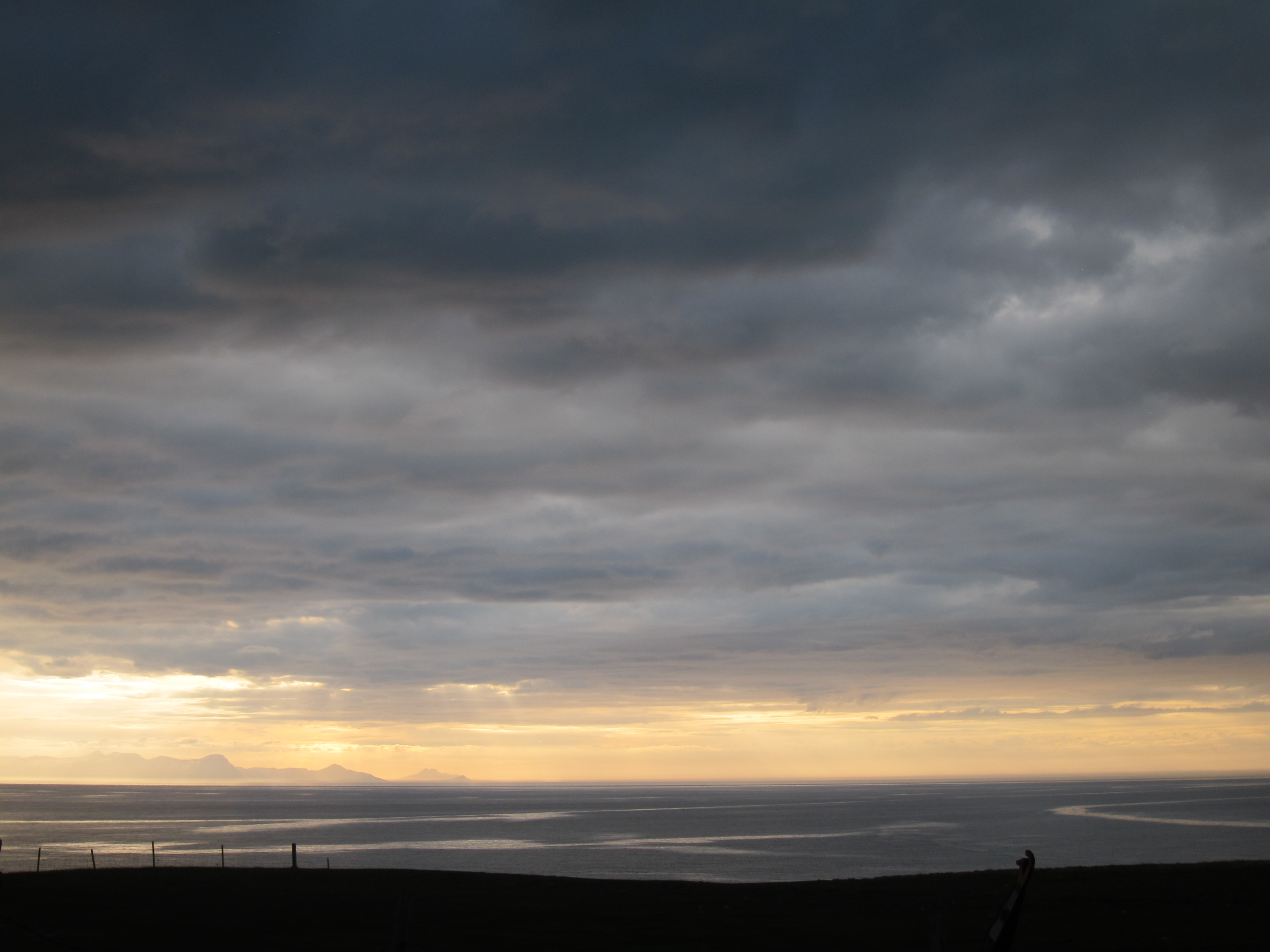 For more information about the Iceland Field School, a recurring multi-level credit-earning course at Concordia University, please contact Kathleen Vaughan:
kathleen [dot] vaughan [at] concordia [dot] ca.
Kathleen Vaughan (MFA, PhD) is an artist-researcher with a trans-disciplinary orientation to questions of place and belonging, from social and environmental justice perspectives. Kathleen's research integrates visual art and storytelling and comprises multiple approaches: studio-based, collaborative/ participatory and community-based, sometimes sited in museums and galleries. She has strong ties to her Montreal neighbourhood of Pointe-St-Charles – a gentrifying, post-industrial locale – as well as to Iceland and Venice, Italy, where she has ongoing projects. In response to her own experiences in Iceland, Kathleen has created Iceland: Earth and Sky, a handstitched textile map of Blönduós that marks both 30 days' worth of movement of the sun and moon through the June's endless days, and exploratory walks through the area. She has written about her work in TI Online (2016) and the fourth collection of Relate North (2017).
Kathleen is the Concordia University Research Chair in Socially Engaged Art and Public Pedagogies, co-director of the Centre for Oral History and Digital Storytelling (COHDS) and Associate Professor of Art Education at Concordia University. Concordia is a 45,000-student comprehensive university in Montreal, Canada. In 2018, Concordia was ranked in the top 100 universities in the world to study art and design by the QS World University Ranking by Subject.
More about Kathleen's work can be found at akaredhanded.com and re-imagine.ca.