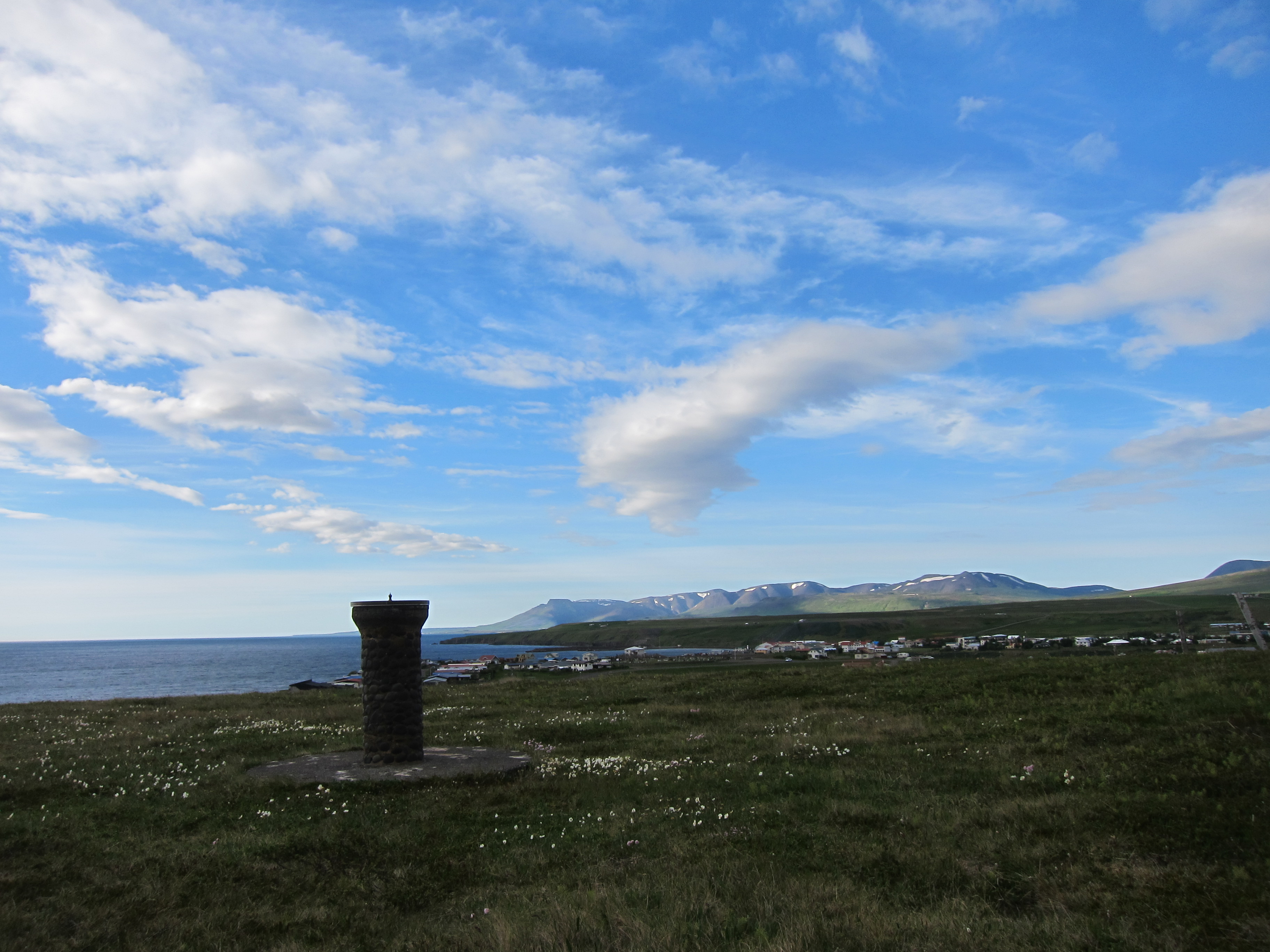 https://hringbraut.frettabladid.is/sjonvarp/baerinn-minn/blonduos/?fbclid=IwAR25_b9BIeOhKircp3_Kfhx5x2piMMm4IImUGOV1SEhHsSh3wyvEWWd4x-E
The Icelandic Field School is sited at Blönduós, a town of about 900 people in  NorthWest Iceland. Blönduós is notable for the Icelandic Textile Centre, the host for our studies; an exceptional Textile Museum, part of Iceland's heritage trail; and the extraordinary glacial waters of the Blanda River, which is renowned for bird nesting and salmon fishing.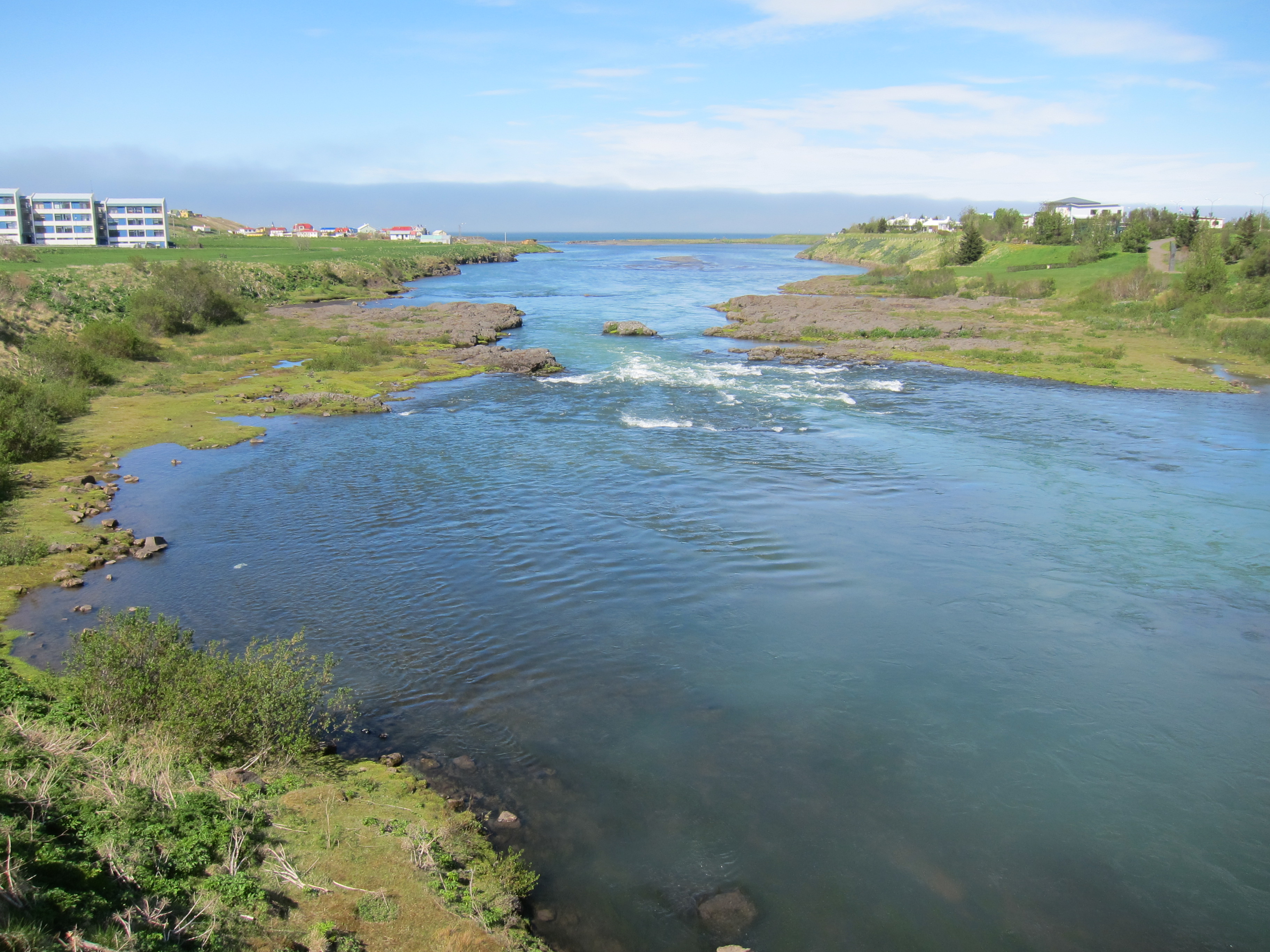 The Blanda has been dammed by the Icelandic hydropower company, Landsvjirkun, whose underground power plant, Blöndustöð, we were privileged visited in 2018. While the environmental impact of dams is rightly contentious, the Blanda Power Station was the 2017 winner of the IHA Blue Planet Award, recognizing its sustainability and community consultation.
2018 was the centenary of Iceland's independence, which we loved celebrating with community members in collaboration with the Textile Centre . The month of June was particularly active in Blönduós, with the annual Icelandic Knit Fest | Prjónagledi  bringing handwork specialists to the town from all over northern Europe and Scandinavia.  Concordia Students helped out local yarn-bombers, dressing up lampposts with characters knit by locals, marking the street route to Festival sites such as the Textile Museum and local hotel. The Icelanders are planning for the 2022 edition of the Knit Fest on the second weekend of June: like us, they are hoping that an in-person festival will be possible.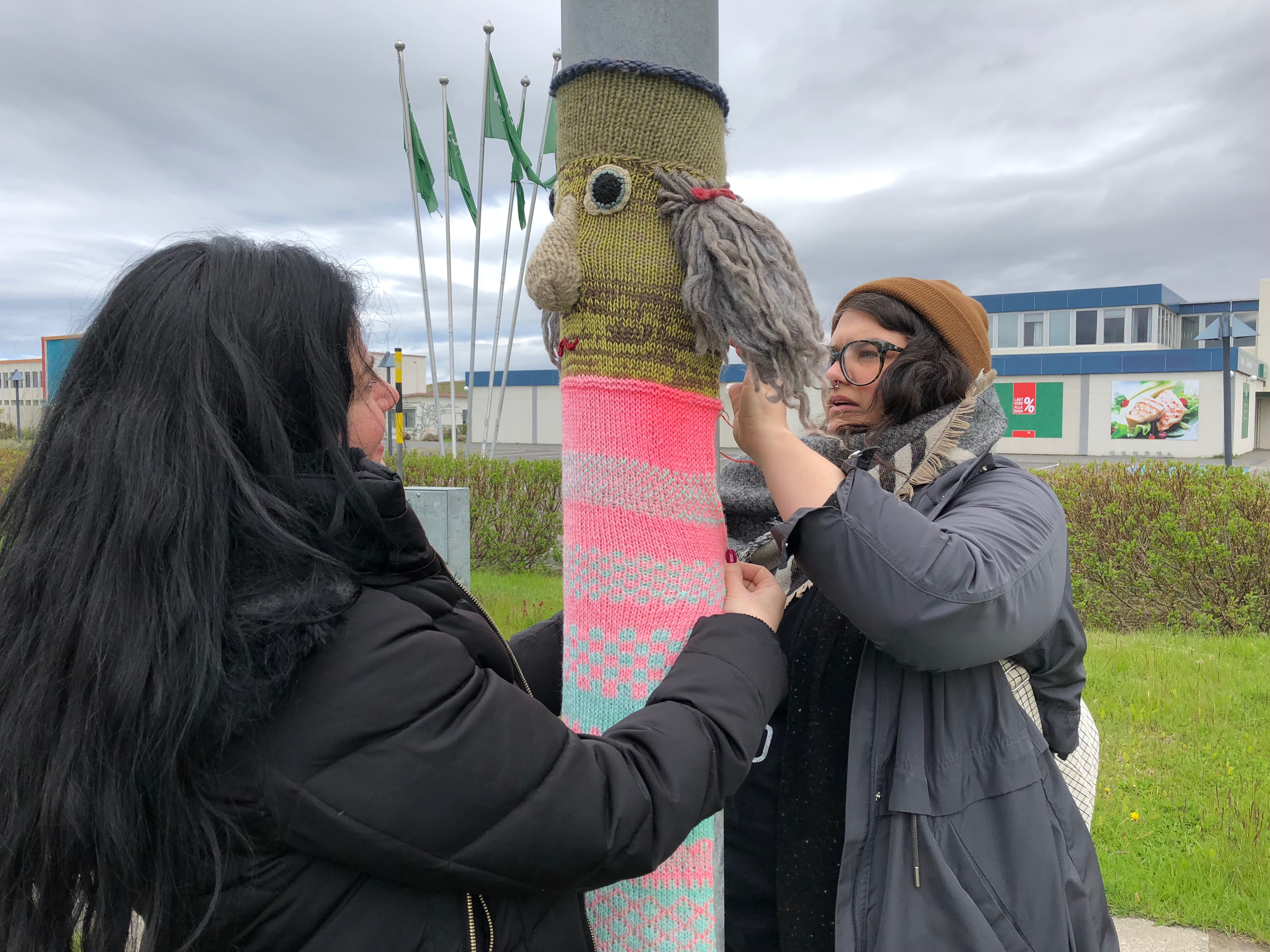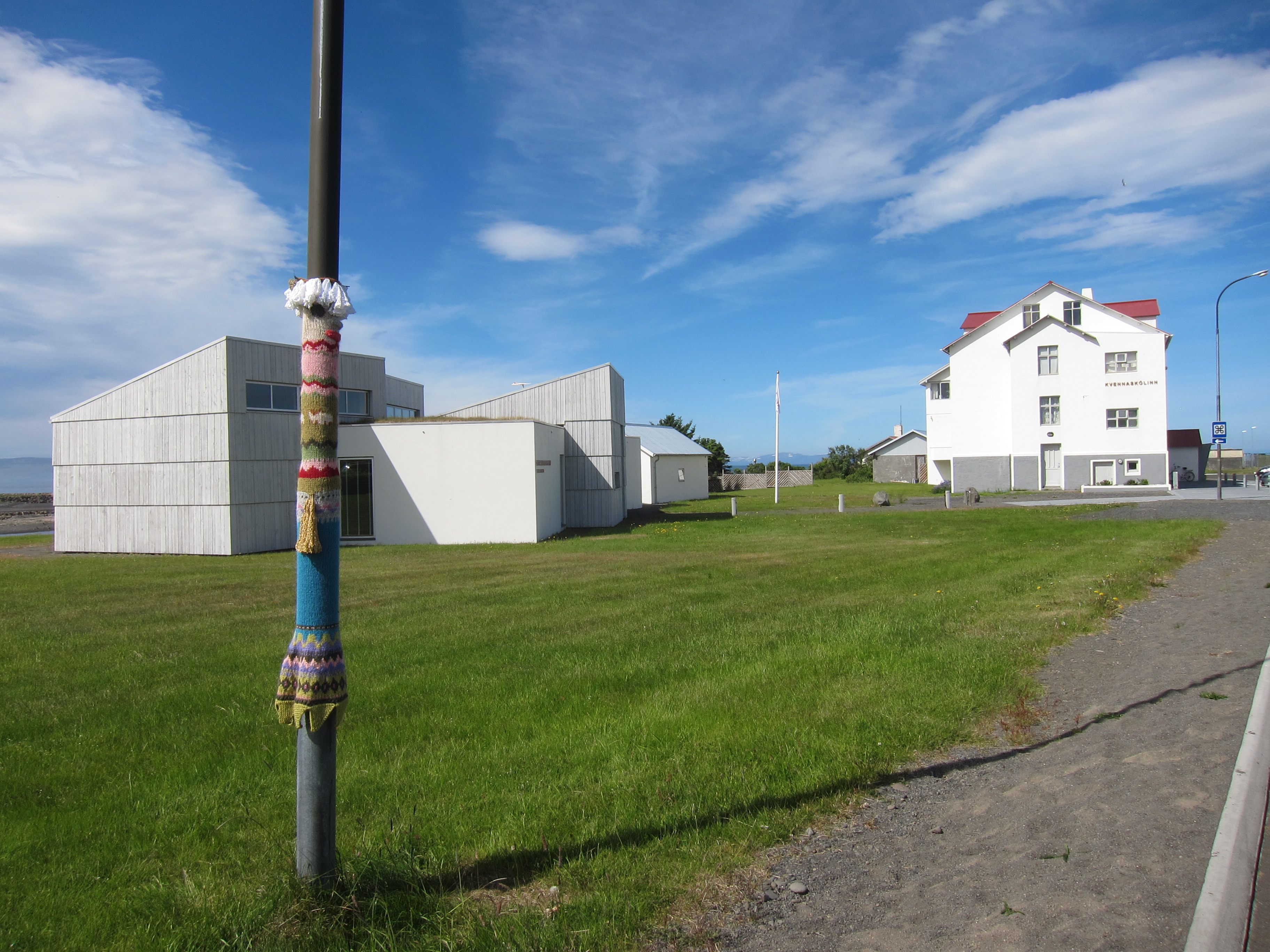 The area is also a locus of horse and sheep farming. In fact, the lore is that there are more horses and sheep than people in the NorthWest. A four-hour drive north of Reykjavik, Blönduós is also reportedly  one of the busiest stops on Iceland's highway 1, the Ring Road. Like the rest of Iceland prior to the pandemic, Blönduós benefited from the surge in tourism to the country. As we re-orient to travel and hospitality in a with-COVID reality, Iceland is opening to tourists again — with health safeguards in place.