Blönduós is a small city in the northwest of Iceland. The name Blönduós translate  to "the mouth of the river Blanda" and aptly describe how the city encircled the meeting point between ocean and land.
Iceland as been known to be an architectural melting pot and Blönduós perfectly embodies this idea. I found this city to have interesting and varied architecture; very colourful and full of textures. I have found myself enjoying my walks through the city as much as those through the beautiful Icelandic landscapes.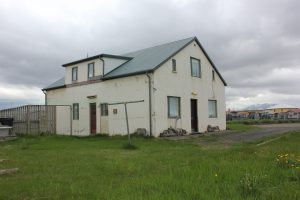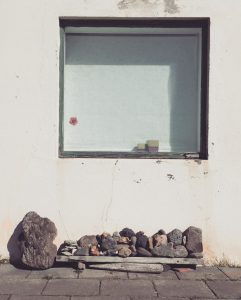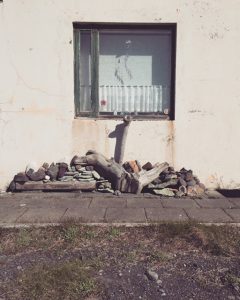 Frugality and practicality has defined Icelandic architecture since the time of settlememt; both informed by what is available to them and also what will withstand the Icelandic temperamental weather. There is a mix of old and new; we can see the signs of time and repairs, as a chronological journal of the city.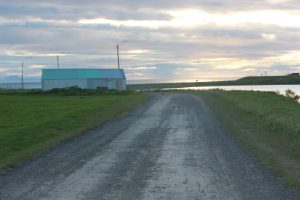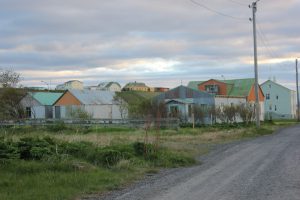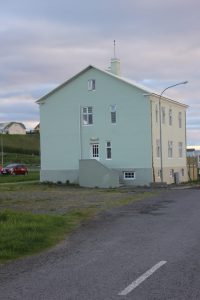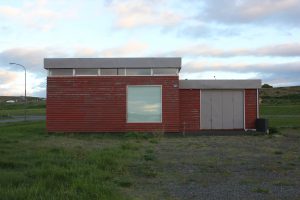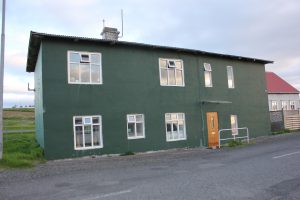 The architecture has very clear and colourful influences of Scandinavian design. Personally, some of theses buildings remind me of the Quebec architecture from the 60's and early 70's, either because of their design or colors.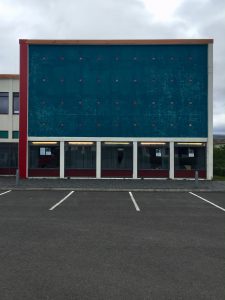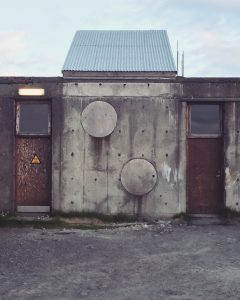 I'll keep walking and exploring … and writing and sharing this small town with you all !