I have always been passionate about textiles and their connection to culture and nature. I have worked with silk and cotton before, and have used natural dyes (which is also a passion of mine), but I have never worked with yarn and wool. Hence, my excitement was at its peak. When I first read about the workshop, I knew that it will be both a learning experience and a fun one. Just the mere fact that we were going to learn about ancient dyeing techniques using local Icelandic plants and then dyeing wool was exciting. The instructor for the course is Guðrún Bjarnadóttir, a natural dyer, and author who teaches botany and runs a natural dye workshop Hespuhúsið in Borgarfjörður.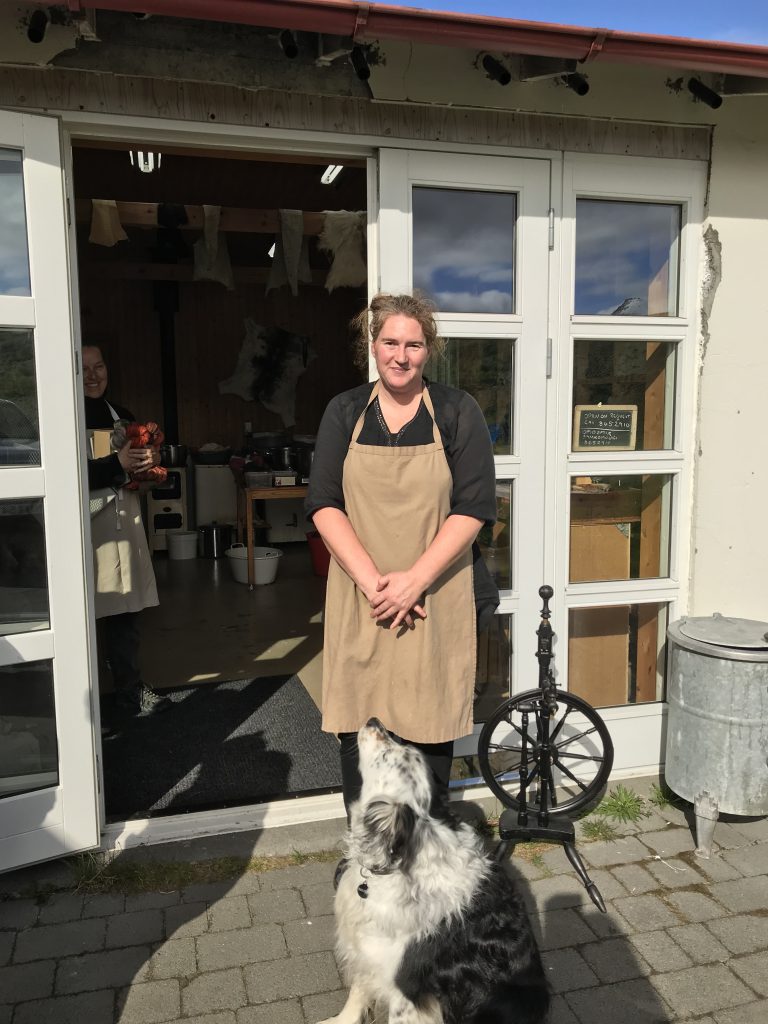 As a group, we went to her home and studio in Borgarfjörður, where she warmly greeted us with her dog Tryggur. The house was warm and beautiful. Guðrún had also generously prepared special homemade food for us. After lunch, we went to her studio located next to her home, where she talked to us about dye pots and told us the story behind the dyeing process and Icelandic traditions. The studio was amazing as it was also warm and full of color. It made the learning process more natural.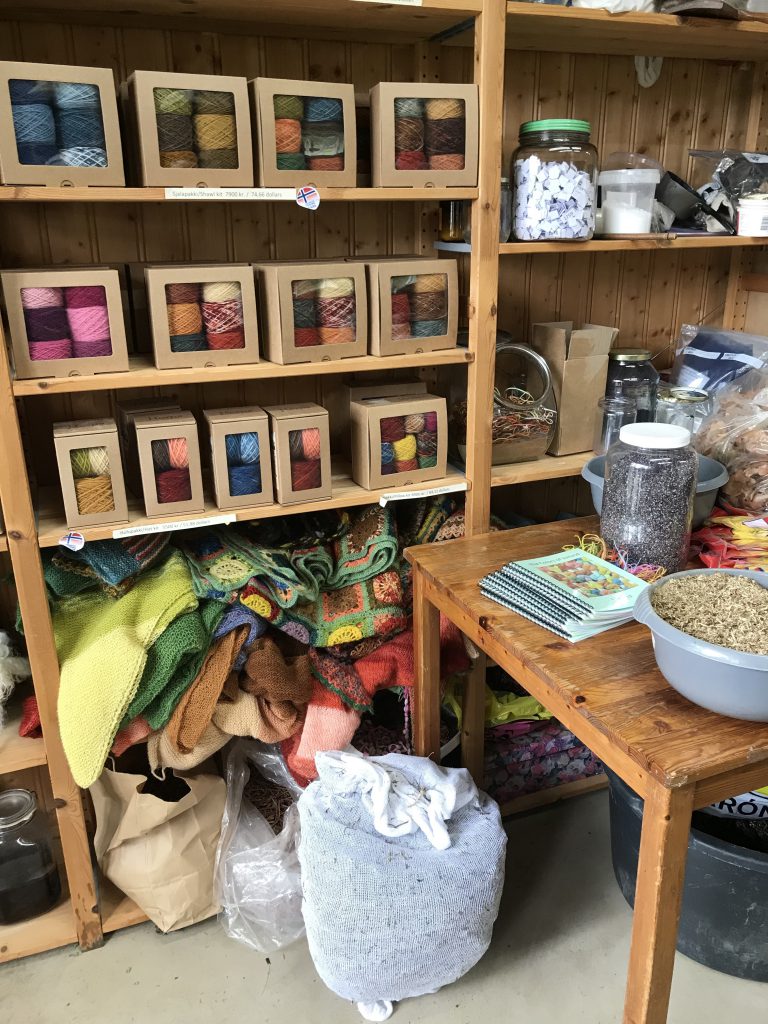 It was interesting getting a brief historical background on how the first settlers who came from Norway and the British Isles to Iceland began using plants that they found for multiple uses including dyeing, and how indigo was imported to Iceland in the 18thcentury. After explaining what plant dyeing is and the process, she took us outside to her beautiful garden to show us how to pick the dye plants. She also explained to us what mordants are, how they were used in the old days and how they continue to be used today to set the colors on the fabric. Guðrún also mentioned her favorite plants including lupine, madder root, onion peels, birch, meadowsweet, common bearberry, indigo, cow parsley, cochineal, rhubarb root.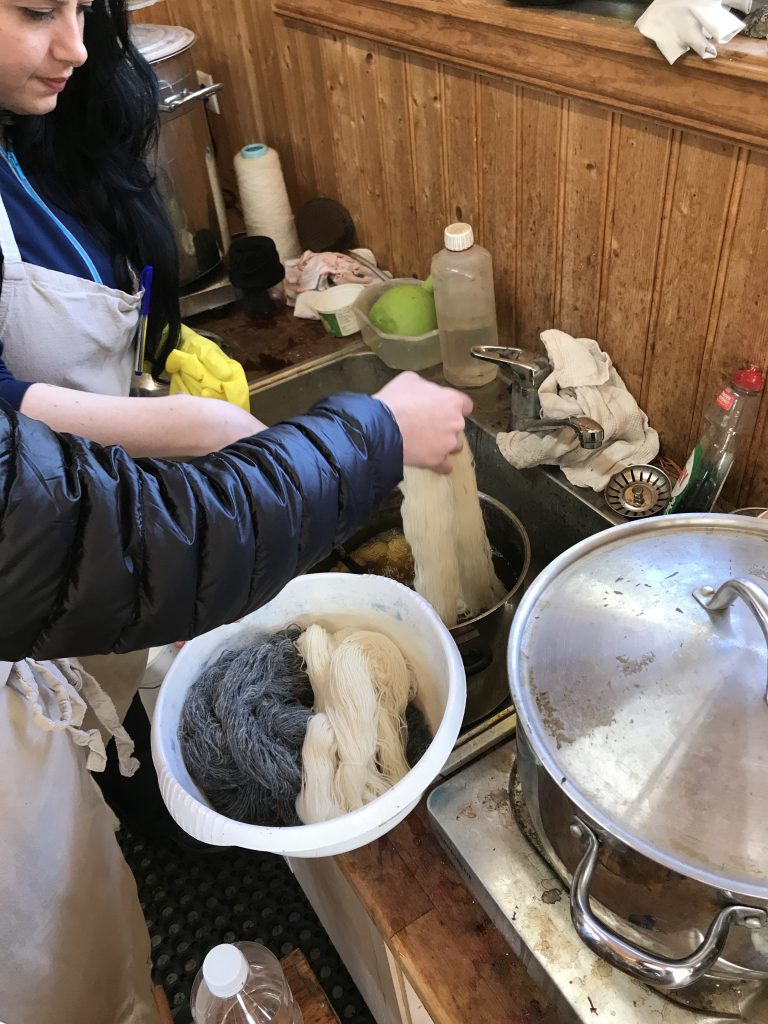 Since I also work with natural dyes, I loved the process and the new information that I gained.  I also was elated to receive a book from Guðrún that she had put together called the "The Colors of Iceland". She also wrote an amazing book "Plants of Iceland: Traditional uses and Folklore" (2018) in Icelandic and English. Guðrún's passion and talent make the workshop and a visit to her studio a must. It was great hearing her speak and watching her work. I would definitely visit again in the near future to learn more.